Blog
7.152017
Lecture at Gifu Pharmaceutical University
Today:0views / Total:1,494views Written by:
山口 潤一郎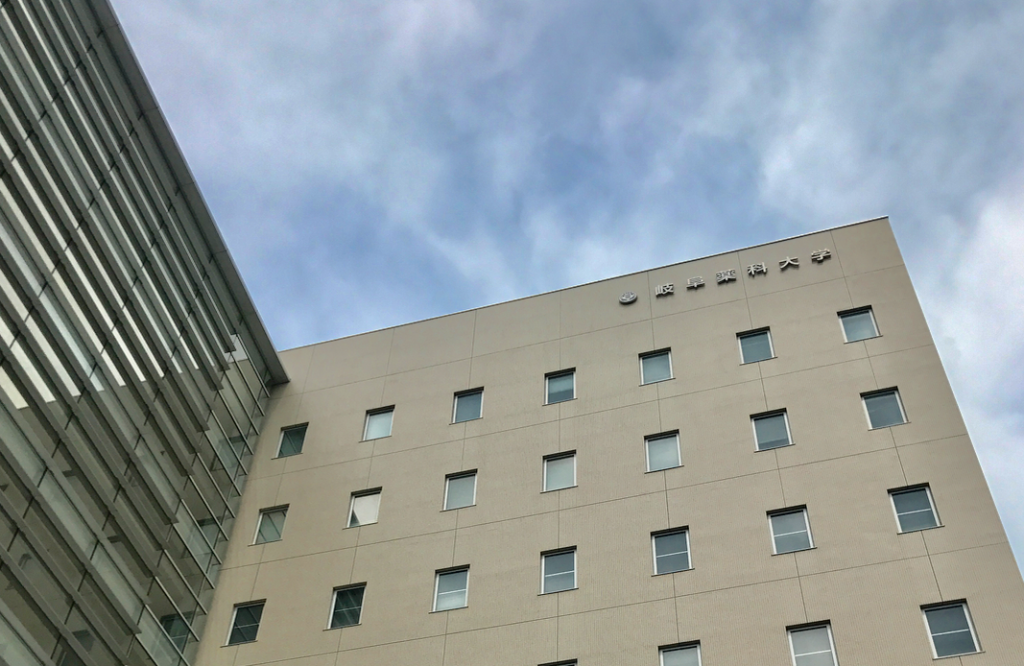 On March 13, I visited Gifu Pharmaceutical University to give a lecture. A special lecture from the Japan Pharmaceutical Association Tokai Branch was invited to Prof. Akinori Ito of Synthetic Medicine Manufacturing Laboratory of the University.
Eiji Yamaguchi is an aspiring researcher who is an assistant professor at Ito Lab. He was a postdoctoral fellow for one year at Nagoya University.
Gifu prefecture is quite close to Nagoya but I've never been there and it is my first time going to Gifu station. From Nagoya to Gifu Station takes 25 minutes by Shinkansen Tokaido Main line. When I reached the station, Eiji-kun picked me up by car and arrived at the main venue for about 15 minutes. There was nothing around but building are beautiful.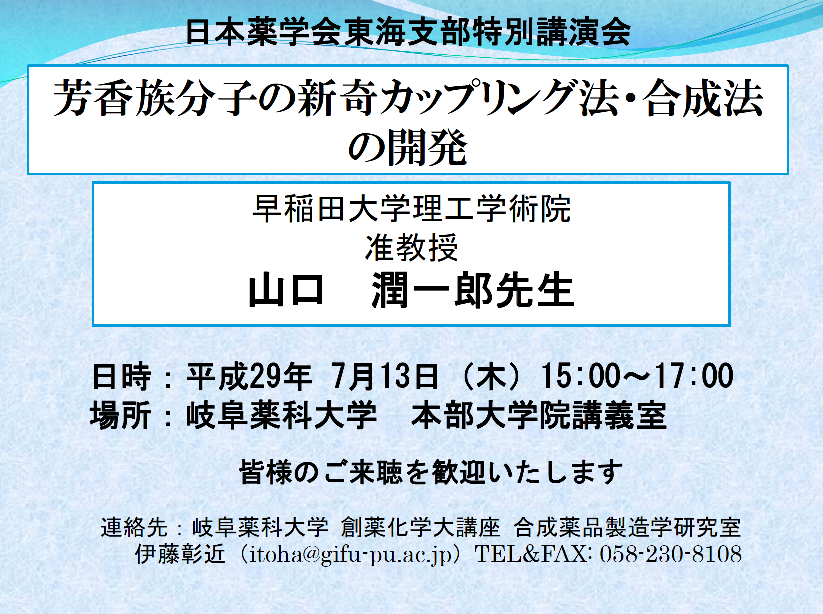 After talking to Prof. Ito, the lecture took 2 hours. I ended up speaking about miscellaneous stuff and I am not even sure if he is satisfied with it or not but it just ended like that.
A social gathering is held at a shop where you can drink a craft beer called Ale Ale Gifu with teachers and students from Ito Lab and Nagasawa Lab. I enjoyed a good beer and gathering with the students. I'm sorry that I forgot to take a picture. Thank you for bringing me to the 3rd party. I had a really great time.
Students whom I drank with, I am sure we will meet soon again (the world is small) so if you see me, please come and say hi. Let's go drink again!
I would like to thank Dr. Ito and Dr. Eiji Yamaguchi for your invitation.
The following two tabs change content below.

趣味はラーメン、マラソン、ダイビング、ウェブサイト運営など。化学の「面白さ」と「可能性」を伝えるために、今後の「可能性」のある学生達に,難解な話でも最後には笑って、「化学って面白いよね!」といえる研究者を目指している。.化学ポータルサイトChem-Station代表兼任。

Comment