C-H Activation Enables Rapid SAR for LSD1 Inhibitors
Today:0views / Total:1,607views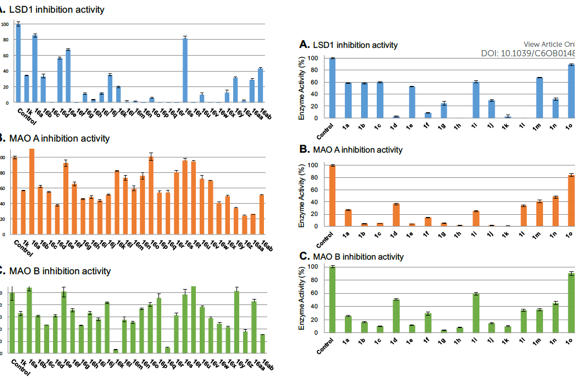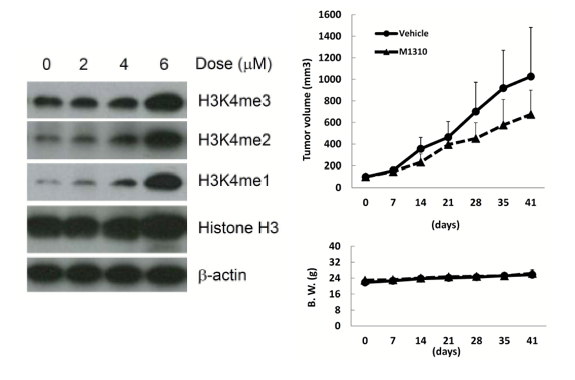 "C-H Activation Enables Rapid Structure-Activity Relationship Study of Arylcyclopropyl amines for Potent and Selective LSD1 Inhibitors"
Miyamura, S.; Araki, M; Ota, Y; Itoh, Y; Yasuda, S; Masada, M; Taniguchi, T; Sowa, Y; Sakai, T; Suzuki, T;* Itami, K*; Yamaguchi, J*
Org. Biomol. Chem.  2016, Accepted Manuscripts DOI: 10.1039/C6OB01483F
We describe the structure-activity relationship of various arylcyclopropylamines (ACPAs), which are potent LSD1 inhibitors. More than 45 ACPAs were synthesized rapidly by an unconventional method that we have recently developed, consisting of a C–H borylation and cross-coupling sequence starting from cyclopropylamine.[1] We also generated NCD38 derivatives, which are known as LSD1 selective inhibitors, and discovered a more effective inhibitor compared to the original NCD38.
[1] Miyamura, S.; Araki, M.; Suzuki, T.; Yamaguchi, J.; Itami, K. 
Angew. Chem., Int. Ed
. 
2015
, 
54
, 846.