Blog
11.142017
Yoshimura-kun visited the lab.
Today:0views / Total:900views Written by:
山口 潤一郎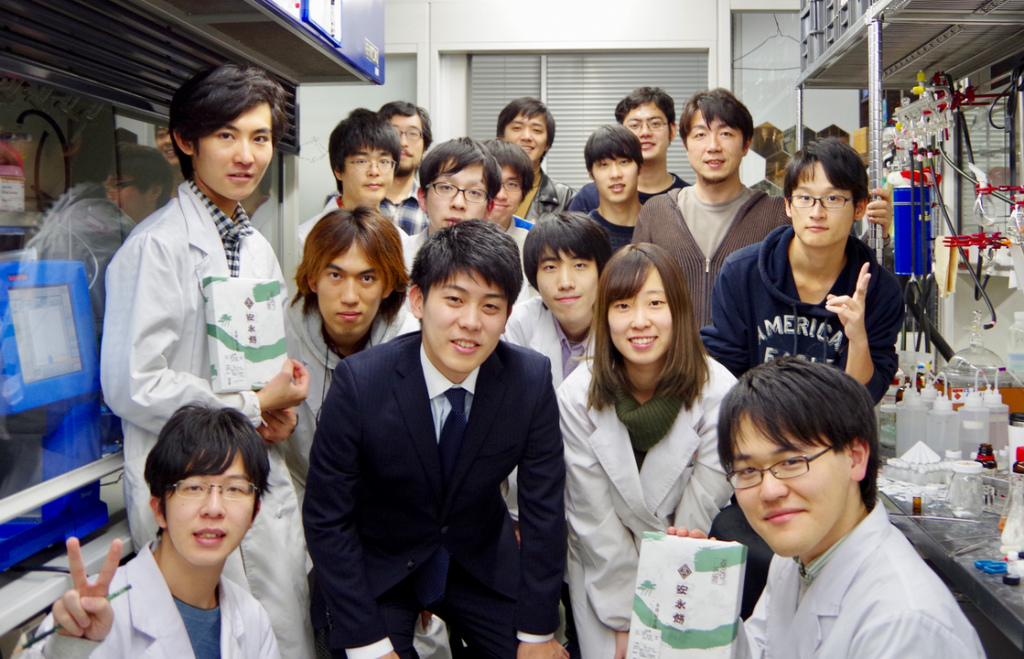 The other day, Dr. Yoshihiko Yoshimura, D3 of Itami Laboratory, Nagoya University visited the laboratory. I feel that most of Itami Lab's students have come.
Mr. Yoshimura was not a direct researcher but he is a very good student. I hope I can get Bo ◯◯.
Well, I got this as souvenir.
Yasunaga Mochi. It is called「Ya su na ga Mochi」. In Mie, it is a famous confectionary that is on par with Akafuku. Thank you Yoshimura!
The following two tabs change content below.
趣味はラーメン、マラソン、ダイビング、ウェブサイト運営など。化学の「面白さ」と「可能性」を伝えるために、今後の「可能性」のある学生達に,難解な話でも最後には笑って、「化学って面白いよね!」といえる研究者を目指している。.化学ポータルサイトChem-Station代表兼任。
Comment