Blog
10.172017
A trip to Tokyo tower
Today:0views / Total:549views Written by:
茅嶋悠樹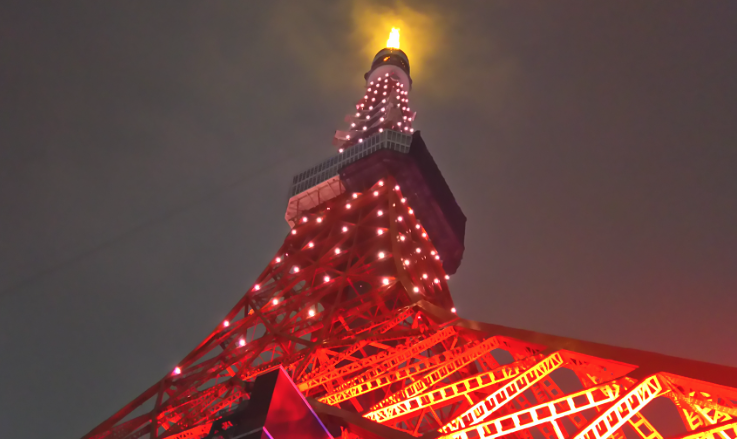 This is Kayashima from B4, this is my first appearance in about two weeks. I have only written my hobbies so far, but this time it is (?) related to the laboratory.
Now moving on to the main topic. Recently on October 2, a new member have entered Yamaguchi Lab! I don't think it has been introduced to the blog yet so I think I will introduce in this column…..
The new member is a girl called Cassandra from Brunei Darussalam (refer to the photo shown below). She entered as a first year Master student of international course. Currently, she is studying Japanese but we communicate exclusively in English.
Therefore, Yamaguchi Lab has become a total of 16 people and English is spreading around in the laboratory. This time, I planned to visit Tokyo Tower after the study meeting on Saturday because I wanted to be more friendly with her. Asahara-kun from B4 also made plans with me so we decided to go to Tokyo Tower together.
The regular study group was over and I felt a little tired at 16:30. Departure! The three of us excused the laboratory first and went to Takadanobaba Station.
We chated on the way. Until now, I have never spoken English that much so it is a good opportunity.🎶 At first it was a plan to go to Tokyo Tower after going to Shinagawa's aquarium but avoiding the aquarium
17:30 Walk around Shinagawa Station ecute → Nothing to buy and end with a tour. I didn't stay that much (laughs)
I was thinking of having dinner here but the time zone was too tight so I moved to JR Hamamatsucho Station, the nearest station to Tokyo Tower.
I tried to find a restaurant in the vicinity of Tokyo Tower but because it has high end-restaurant only, I settled in a restaurant in the tower. As you may know, there is a popular anime "One Piece" restaurant and shop on the first floor of the tower.
18:30 Dinnerー→We got to a small cute corner and divided our chicken to three pieces. Although, the amount is small but it was delicious!
19:30 Bought Kitty→  Mr. Asahara who enjoys collecting Kitty-chan is known in the laboratory. "I knew that there was a kitty shop in Tokyo Tower from the survey, so I can't help but buy this" saidAsahara (laughs). That's why he purchased 8 straps totaling 4,500 yen. It is awesome. . That 's it.
20:00 To the observatory (height 150 m) → It is a pity that the Sky Tree area cannot be seen because it is under renovation at this time. But on Saturdays from 20: 00-22: 00, Tokyo Tower was lit up so it was a lucky time! (← I didn't know that in advance.)
When I went up to the observatory, the floor had Halloween-specific projection mapping. It was beautiful.
After touring Tokyo Tower, we went home. I think this visit was very good overall. Of course, Tokyo Tower was good, but I think I could talk with her and deepen the exchange. There is also the second part! Stay tuned until then! !
See you soon.
The following two tabs change content below.
M2。三度の飯より烏龍茶。一生、後輩に尊敬されていたい。夏の美しいものといえば大輪の花火か、りんりんと音を奏でる風鈴でしょうか。好きな言葉は"情熱"。今年の目標は積極性を出す。
Comment