Blog
7.132016
Second set of gifts arrived!
Today:1views / Total:1,501views Written by:
山口 潤一郎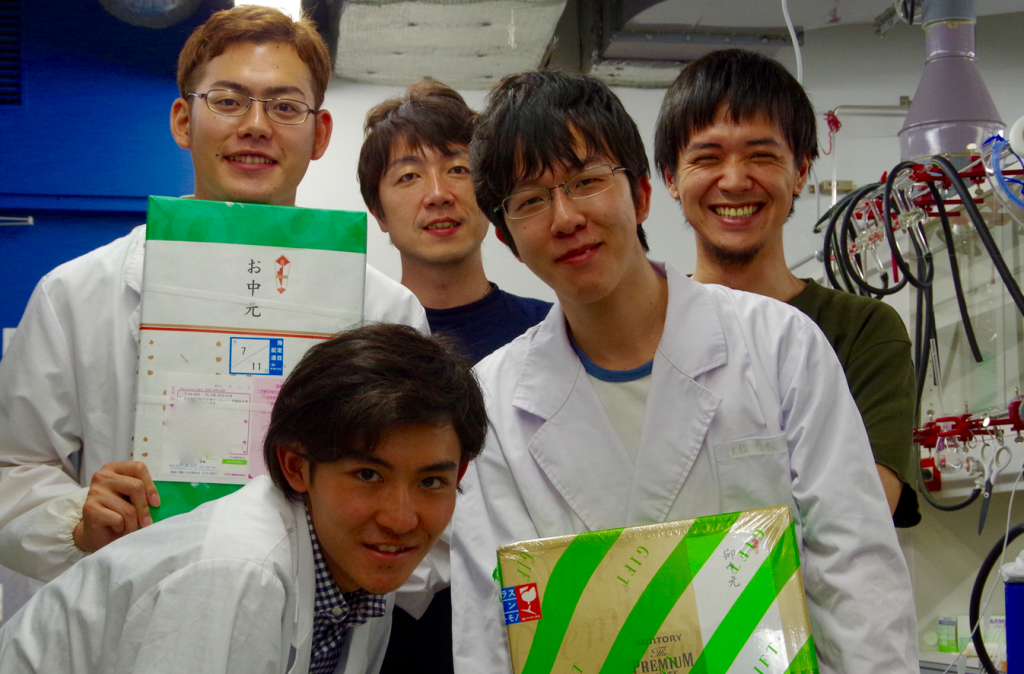 The second O-chugen has arrived!Thank you for sending so many gifts!
「Jelly, ice-set」as sent by Atsushi Yamaguchi who graduated from Nagoya University a year and a half ago. This is my first undergraduate student who studied together with me for 6 years and obtained a doctorate. He is currently working as a medicinal chemist at a pharmaceutical company in Tokushima. Kiyotaka Mori sent us another "Premium Malts Set". When he was in the 4th grade, he did not pass Itami lab's exam but passed the graduate exam so he went to the neighboring lab. I was surprised that this came from Mori-kun. Thank you!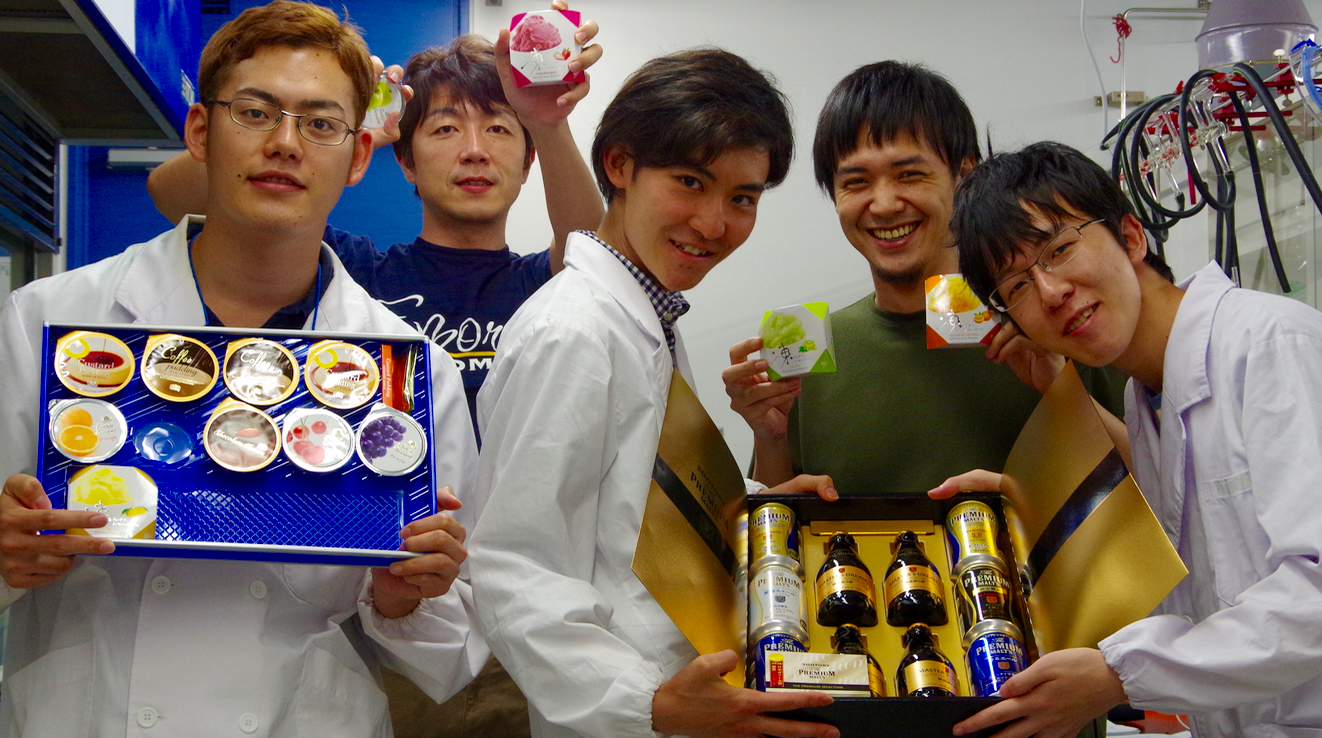 Next is the 'Dassai', a famous sake from Iwakuni City, Yamaguchi Prefecture! Received from Teijin, Takashi Uemura. He was a senior of the Scripps Research Laboratories who worked as a postdoctoral researcher and has been doing well. This time it was a midsummer + independence celebration, so I got these personally sent from a business trip! Everyone will enjoy them!
Lastly, I received another "jelly and salt warabi set" from Kazuma Amanike. Amanike-kun is a friend of Prof. Muto who also spent the last six years with me. Currently, he is a postdoctoral fellow at the Hamachi Laboratory at Kyoto University. He was an excellent student who experimented well, frequently do brain-storming and well-observation of the surroundings. I think he will be very successful at Kyoto University.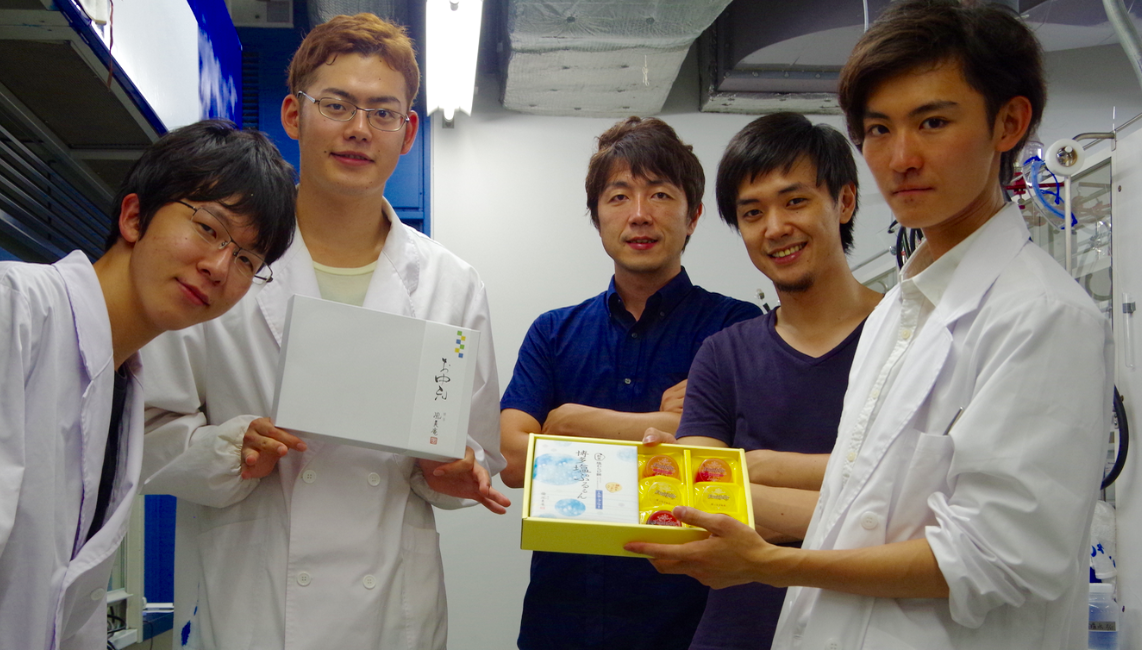 I personally wished to thank each and everyone properly so I have uploaded this post in Yamaguchi Lab style of blogging. Thank you everyone! Eat, drink and work for research.
The following two tabs change content below.

趣味はラーメン、マラソン、ダイビング、ウェブサイト運営など。化学の「面白さ」と「可能性」を伝えるために、今後の「可能性」のある学生達に,難解な話でも最後には笑って、「化学って面白いよね!」といえる研究者を目指している。.化学ポータルサイトChem-Station代表兼任。

Comment