Blog
2.102017
Won the First place in Springer!
Today:0views / Total:766views Written by:
武藤慶
Everyone, do you still remember this picture?(here)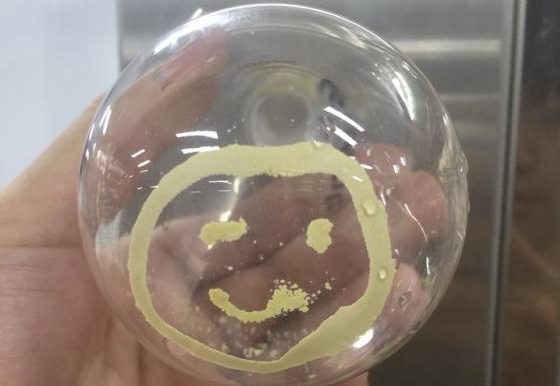 A photo contest organized by Springer Japan and as a result of advertisement and votes from many people,….!
Thanks to all of you, we have won the first place! ! ! Click here for evidence! ↓
Although it was a draw with the Itami Laboratory but in the end, we won the first place. Thanks to the votes from people of Waseda University and other universities.
Everyone, thank you very much!
A few days later, the New Year Card and money have arrived. This feels like New year.
Just turned 28 years old and able to receive New Year's money makes me feel a little more warm-hearted. The gift contains 5,000 yen AMAZON gift certificate.
A click.
Finally, thanks to Springer Japan for organizing the project, Itami Laboratory who fought a fierce battle to the end and everyone who voted above all. Thank you very much!
(Click) Ah, Jun-san immediately….
The following two tabs change content below.
趣味はラーメン、漫画、マラソン、自転車、野球、バレーボール。ものづくりの街、豊田市出身。車ではなく分子レベルでのものづくりを極め、非常識だが理想的な方法論で未踏分子を世に出すことを目指す。60歳になっても子供のように、化学でできるあんな未来こんな未来を語り、学生とともに実現に向けて一歩を踏み出せる研究者でいたいと考えている。
Comment