Blog
11.292016
Itami Lab students came to visit
Today:1views / Total:1,683views Written by:
山口 潤一郎
A visit by Mr. Saito, second year doctoral student, Mr. Oshima, first year, Shinya Yamada, 2nd year, Koga-kun, 1st year from Itami Laboratory of Nagoya University. Most importantly, two of the students are going to study doctoral courses. The next day, they are all going to participate in the Medicinal Chemistry Symposium in Tsukuba so they decided to just drop by. Thank you for sending us some delicious souvenirs.
We talked about the current situation of Itami Lab and various things. Another month till the end of this year. Let's do our best not to lose to Nagoya! One of them is so proud by saying "I visited again last time!"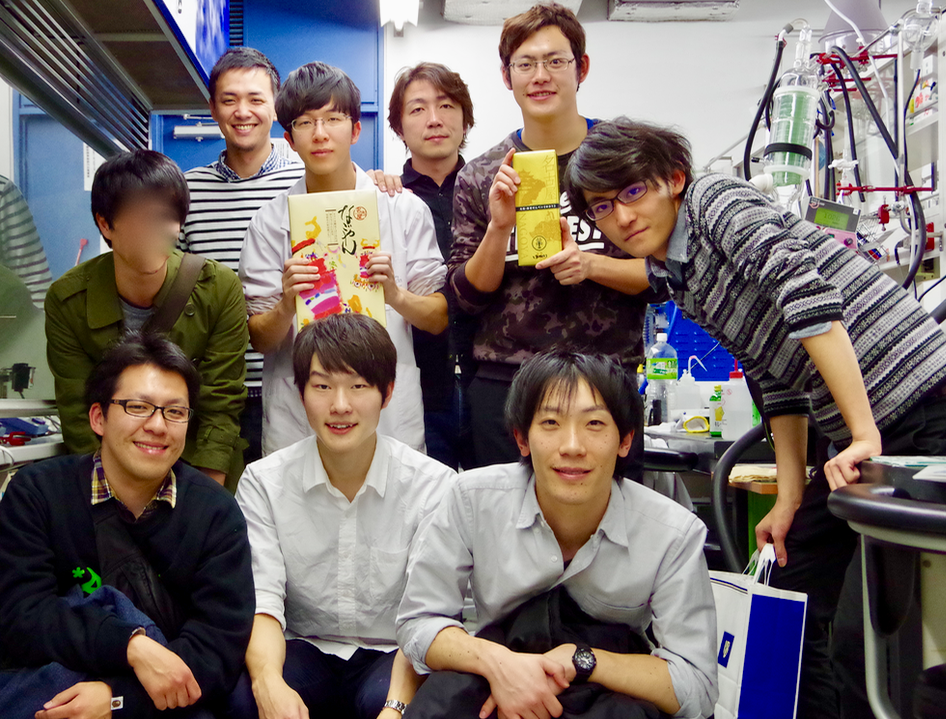 The following two tabs change content below.

趣味はラーメン、マラソン、ダイビング、ウェブサイト運営など。化学の「面白さ」と「可能性」を伝えるために、今後の「可能性」のある学生達に,難解な話でも最後には笑って、「化学って面白いよね!」といえる研究者を目指している。.化学ポータルサイトChem-Station代表兼任。

Comment